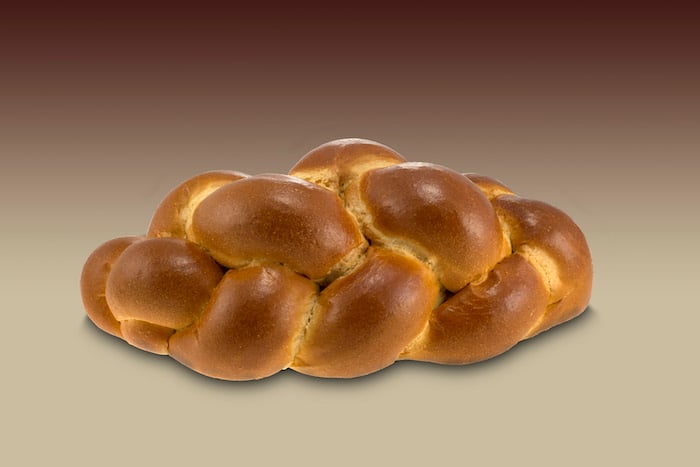 Braided Unsliced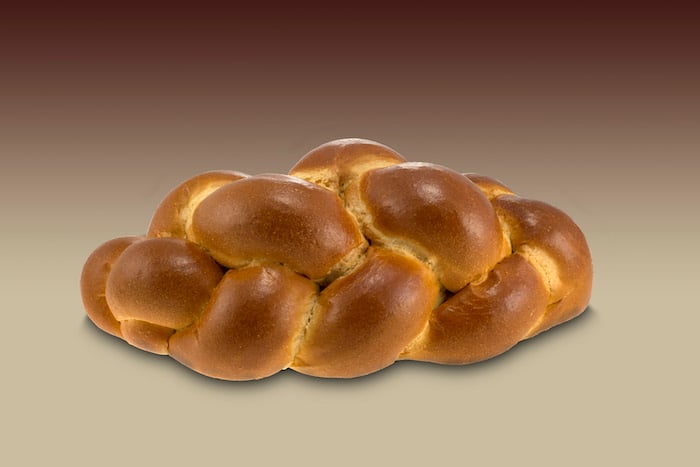 Engelmans Select
Challah
A special bread in Jewish cuisine that is delicious anytime, for anyone. The best way to describe it is a little soft, a little sweet, and a whole lot of delicious!
Bread Types Artisian Options Available
(see AR)
Expand / Collapse Detail
Braided 1 lb.
Traditional 6 braid golden. Golden brown loaf of sweet, rich, buttery flavored dough with a firm but tender texture. It is delicious as a pairing with classic deli salads, meats & cheeses. Makes great toasts, French toast, griddled sandwiches and sweet or savory bread pudding.
SKU's:
Expand / Collapse Detail
Breaded 3 lb. (special order)
SPECIAL ORDER. Looking to impress your guests? This is the one!
SKU's:
Expand / Collapse Detail
Round 1 lb.
This multifaceted bread has many uses. It's delicious plainly served as bread for the table, and its shape and size is also ideal for building jumbo sandwiches with meats and greens to be sliced into wedges. You can't go wrong using this bread for the gigantic burger challenges served in restaurants and bars as a popular promo.
SKU's: